Presidents Letter January 2012
What a week. This week we finally got snow here in Luckey – a big change from last year. Around the house this week has been a bit crazy. My refrigerator decided to quit working, my sweeper blew up, my reclining chair broke and the dishwasher started to leak.  I remember as a child my parents and grandparents saying "They just don't make things the way they used to." Now I know what they meant. This week has been a testimonial to the inferior products for sale today. The junk they sell us is unbelievable. I suppose if you have never had quality, you wouldn't know to miss it. The kitchen stove and refrigerator that Alice Mock left me when we bought her house were well worn. They were still in better shape after Alice had used them and I had used them for another 10 years than the thing I bought 5 years ago. Oh, if we only would have known maybe we would have held on to the "old" for a bit longer.
Things are rather slow around the office with the holidays and all.  There are not many new items coming in and not much news to pass along. I did have a chat with Mike Siberson, our Wood County auditor the other day. He holds a number of old post cards and photos from the area. I encourage him as I encourage everybody to get those photos scanned so they will be preserved for future generations. Share your photos. Publish them. It is exciting to see photos that I have posted on the internet being used by other people. I have also been lucky to find family photos from of my ancestors. I found a distant relative living in California. I now have photos of my grandmother's family and photo's of her as a child. My grandmother grew up in Pennsylvania but her older sister with the family photos moved to California. Through the internet I was also able to share information that I had received from my grandmother and pass it on to my relatives in California. Without the help of the internet, we never would have been able to share so I guess some of the new stuff is better than the old ; )
I am looking forward to spring so I can continue my quest to enter data into the computer regarding all of the people buried in Troy Township Cemetery. When I get finished it will be easy to locate or search for information regarding those buried there. The next step is to photograph each of the tombstones and compare the information on the stones to that information that I already have. Hopefully as weather permits we will also be able to solve the problem regarding the unfinished painting of the Townhall.
At our December meeting it was decided that nominations for Important Historical Figures of Troy Township Cemetery must be submitted in writing to the membership for review, discussion and voting. Both members and nonmembers may submit nominations. Nominees should be early settlers, town fathers or important military, business, political, religious or educational persons. Nominations may be brought to the meeting or may be mailed to "Nominations, PO Box 265, Luckey, OH 43443".
Photos from 1960's yearbooks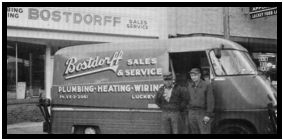 Bostdorff Sales & Service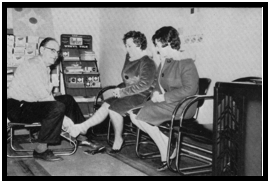 E. H. Brockseker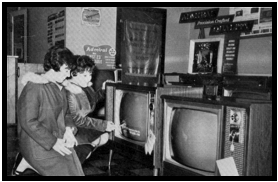 Bob's Radio & Television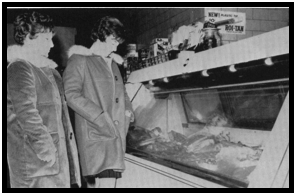 Luckey Food Locker &                                                                                     Jacobs' Meat Market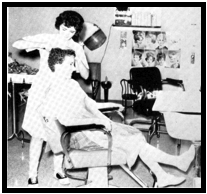 Judy's Beauty Salon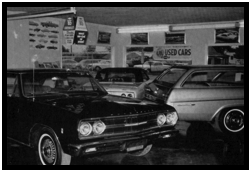 Landwehr Chevrolet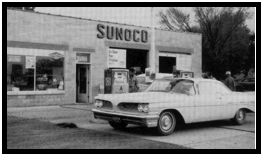 Heckman Sunoco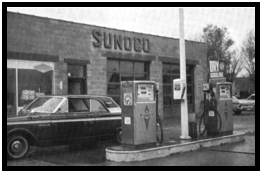 Heckman Sunoco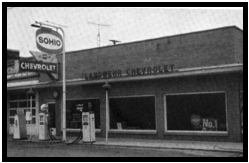 Landwehr Chevrolet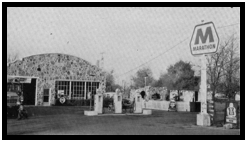 Hutson's Garage