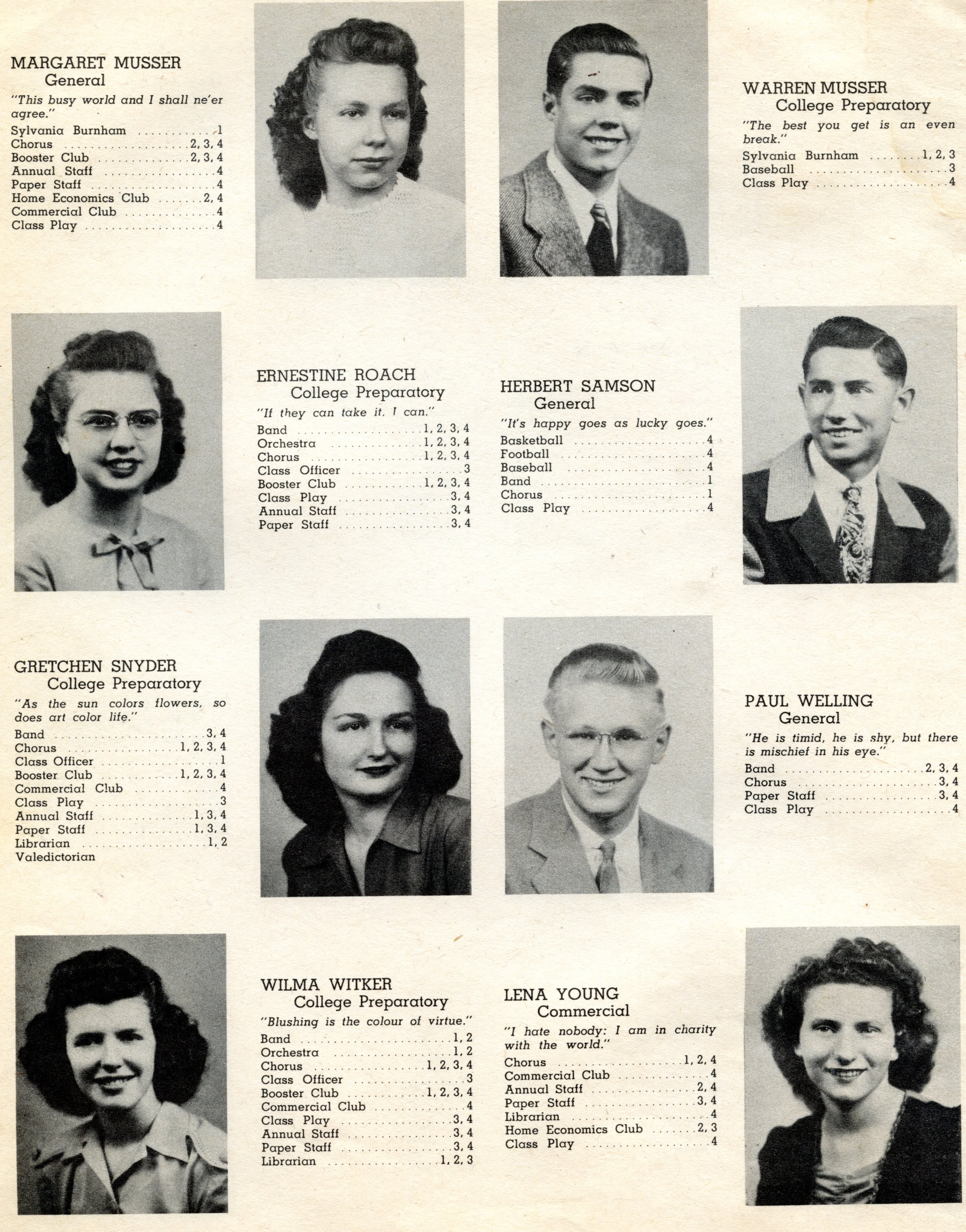 Presidents Letter – Feb. 2013
February is my favorite winter month. The sun is getting warmer, the seed catalogs come in the mail and we are just weeks away from spring. I have been keeping busy updating my own family tree and making tote bags for the humane society.
The first friendly folks we met when we moved to Luckey were Walt and Hilda Oestrich. I used to walk from the back of my property through the park to visit with them. Hilda always had a cookie ready for munching and I could sit forever and listen to Walt's farm stories. I sure wish I had written them down, as now they are lost forever. Our next friends in town were Elaine (Walt's daughter) and Luther Moenter. Oh how my Drew loved to go to the farm on Devil's Hole. He always got a first class tour of the latest animals. When Drew was small he had a large selection of toy farm tractors. When he would play he was always Mike the farmer (Luther's son) and I was always Wufer (Luther). My how time flies. Now Walt, Hilda, Luther and Elaine are all gone. They should all be written as four of the great personalities of Luckey.
Two Troy-Luckey yearbooks have been donated to our historical society. They are from 1946 and 1947. As most of you know I did not grow up in Luckey. However, as I read through the names I was quite surprised to find out how many with which I was familiar. I found it entertaining to read the interests and accomplishments of these young people so many years ago. I am wondering if we can figure out what happened to each of these people? How many do you know and remember?
As soon as the weather breaks I would like to spend some time in the cemetery finding our Historical Persons. I was thinking it might be easier if a group of us worked together. Any volunteers?
Next Meeting Feb. 21, 2013 at 6:30 in the Luckey Library.
Hope to see you there…
Over and out
Sally
TROY LUCKEY SENIOR CLASS 1947
TROY LUCKEY SENIOR CLASS 1946