The Quarries of Luckey (including Map!)
The Quarries of Luckey – Map
Note: for several reasons I have used an older map. The date on the map is 1966.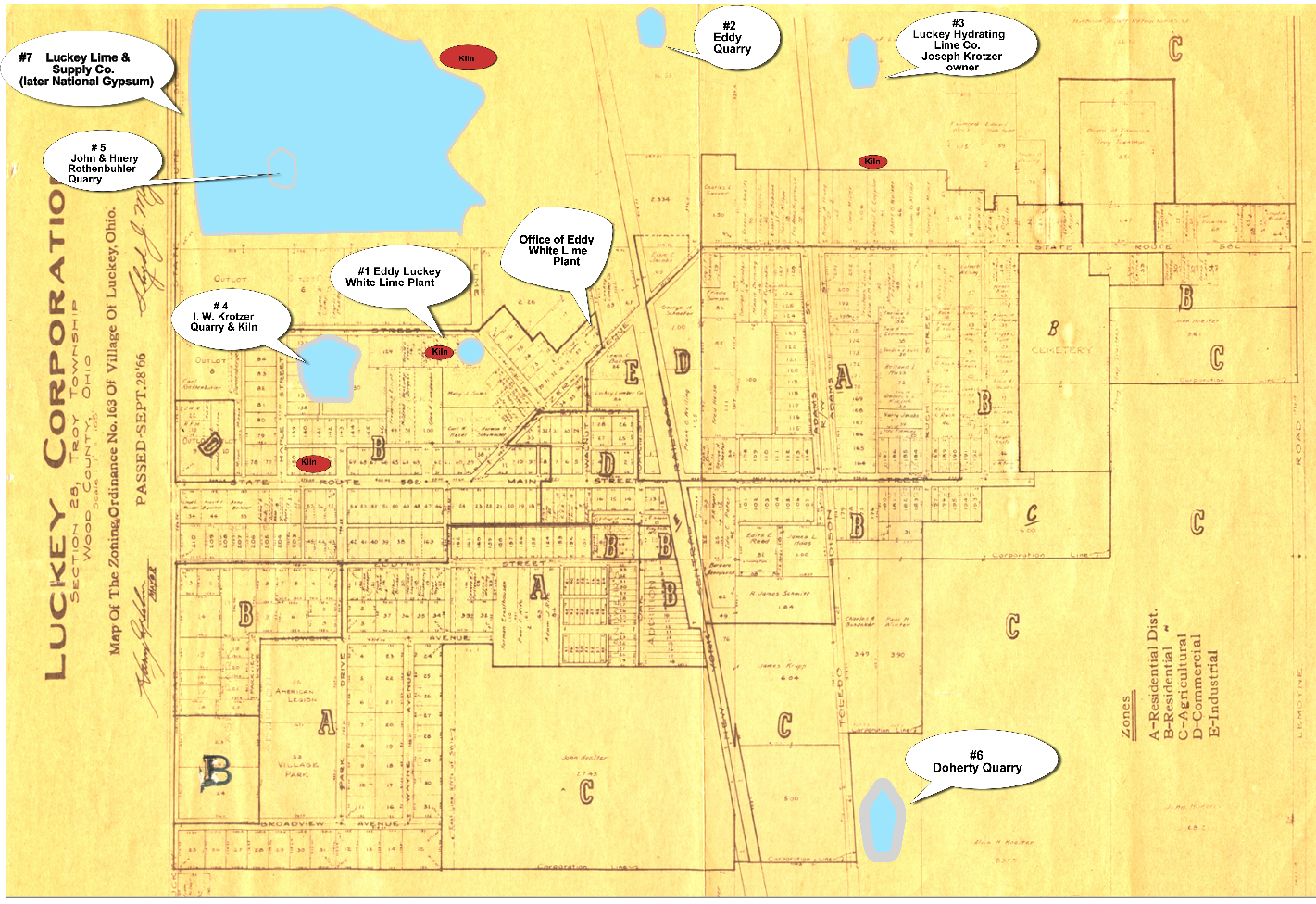 #1 & #2  Eddy Luckey White Lime Plant, 1883
A citizen of Toledo, OH, Nicholas Bennet Eddy was the owner of the Eddy White Lime Plant which began operation in 1883 and may have been the first quarry operating in Luckey.  There were also several stave mills around Luckey as superior barrels were needed for shipping lime.  The lime was ruined if it became wet. Eddy purchased the Trowbridge Stave Mill (located along the tracks) as well as more surrounding property. Eddy owned the entire area consisting of Blocks A, H, F, and G. He also owned land on the east side of the tracks. Thomas N. Bierly, Guy F. Peabody, Edwin Paden and Nicholas B. Eddy owned a lime plant in Snake Town in 1896. [This is the area where the Hasel's Nursery is located.] The Snake town plant operated only one year and in 1897, Nicholas B. Eddy bought it out and closed it to eliminate competition for his plant in Luckey.
N. B. Eddy kept his residence in Toledo, but was one of the major developers of Luckey as his lime plant provided economic opportunity in Luckey. When the Eddy Quarry was operating many Irish came to Luckey to work in the quarry. Company houses were built for them. These homes were located on Basic Street (about 1910.) There were other company houses in the area that were built with lumber from the Luckey, Reed & Ames Sawmill and Stave Factory. N. B. Eddy purchased this business in 1890.
Homer F. Riddle operated the quarry and lime kiln until 1887 when James Powers took over the operation. James Powers also owned lot no. 1 in 1887 where he built a log cabin on the lot and later the Luckey Lime plant office in the same location. The house at 238 Krotzer Avenue was the office of the Eddy Luckey White Lime Plant. [It was Power's log cabin that the Catholic people of Luckey met for worship before St. Charles Church was opened. In later years James Powers built a house on the lot where the Grace Lutheran church is now located.] James Powers died in 1926.
N. B. Eddy sold the Eddy Luckey White Lime plant to Ohio & Western Lime in 1907. At the same time, Luckey Hydrated Lime Company, located in what is now Basic Park, was also sold to Ohio and Western Lime Company.
Location; the original quarry for this company was located North of the town hall, old Methodist Church and Luckey School. [The Methodist congregation built a new building on Main Street to avoid the dust from this very close quarry.] The second quarry for this company was located west of Basic Street on the property previously owned by Harold Wachter. This quarry was used as a dump for many years and today is nearly full, a number of years ago the EPA insisted that a fence surrounding the remaining pit and proper drainage be devised surrounding it.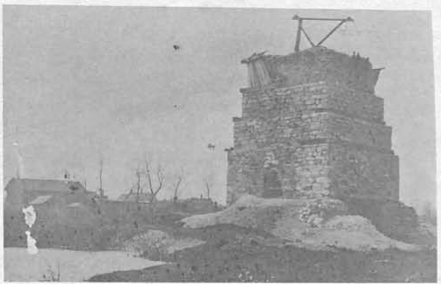 #3 Luckey Hydrating Lime Co., Circa 1884
The original owner was Joseph Krotzer  (sold in 1907 to OH & Western Lime Co.)
Location; this quarry was filled in to give us our ball diamonds at Basic Park. The kiln was located behind the house at  412 Krotzer Ave. (in 2014 the Okenka residence).
#4   I. W. Krotzer Quarry, Circa 1884, original owner Isaac Krotzer
Location; this quarry was located between Locust St. and Main St., east of Maple St. The kiln was located at the NE intersection of Main and Maple. A cement shaft leading from the surface to the bottom of the quarry is still visible if you know what you are looking for. The owners have placed an old iron bathtub next to the visible cement at 119 Locust Street.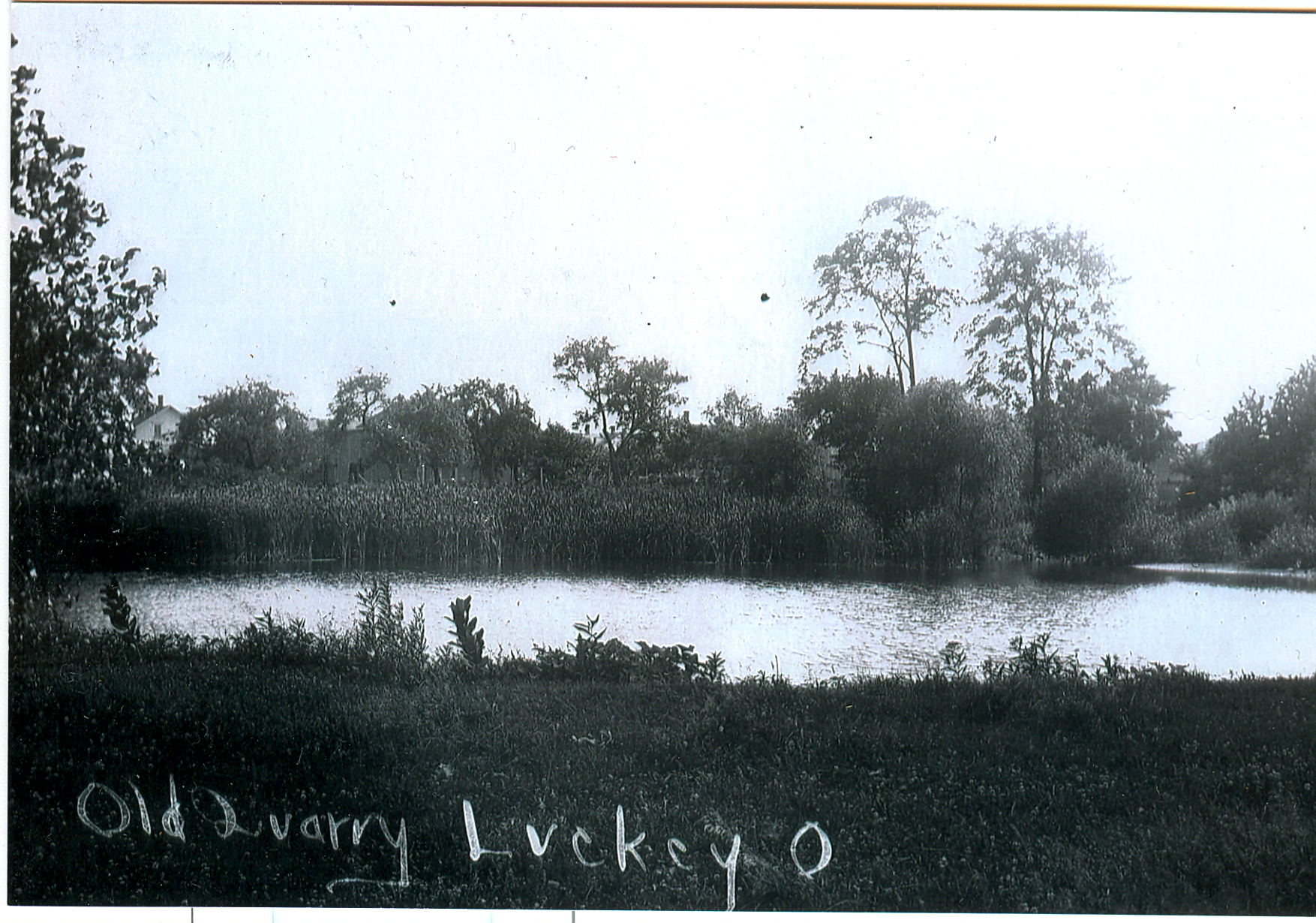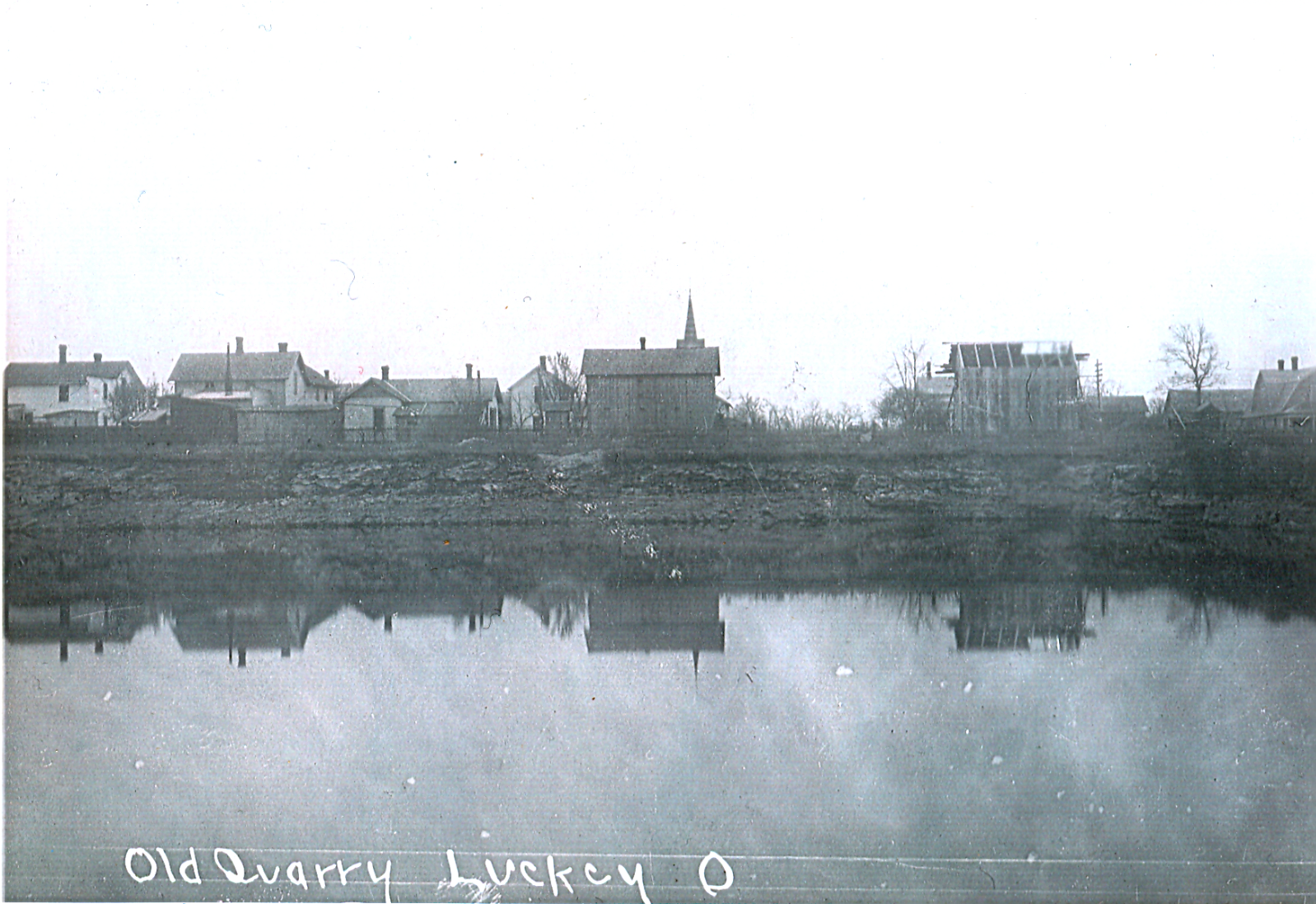 #6 Doherty Quarry, Circa 1890
The original owner was Doherty.  In the 1920's a group of men tried to raise money to reopen the Doherty Quarry but they only succeeded in getting out a few loads of stone before they went broke.
Location; this quarry was known by many people around NW OH for many years as the swimming quarry in Luckey. The quarry was located south of Luckey, north of Devils Hole Rd. and east of what later became the Trolley tracks.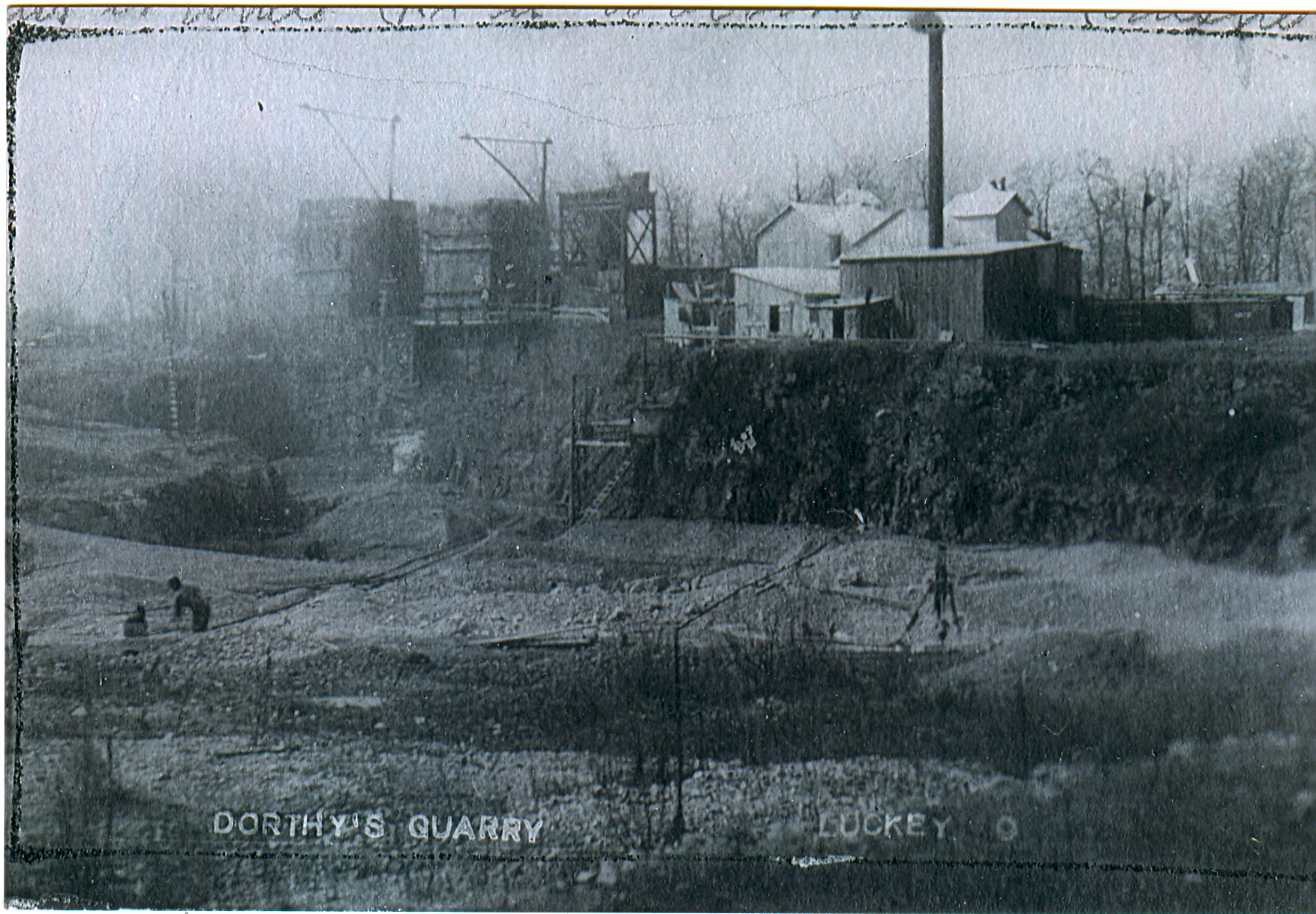 Picture 1903
#5 Rothenbuhler Quarry, Circa 1881          
John and Henry Rothenbuhler operators 
Location; the southeast corner of the intersection of Gilbert and Luckey roads. This area was later developed as the Luckey Lime and Supply Company
#7 Luckey Lime and Supply Company, Circa 1918
During the years 1918 and 1919 Chester Martin formulated and organized the Luckey Lime & Supply Co., a company of local men and farmers. Ground was broken in June 1920 and they built the plant on the east end of the ground. It was one of the most modern plants in the area. The crusher started operating October 14, 1920 and the plant was completed in the early part of 1921.   The initial shot in the quarry was made on July 20, 1920. The 2nd level was started in 1923, and the 3rd in 1926 and the 4th level in 1930. 4.21 tons of stone per pound of dynamite were shot at some bank shots.   In 1927 a package goods plant was built that made artistic wall finish in seven different colors. The lime in this area is of excellent quality for making finishing lime. Joint material for wall board was also made here. In 1928 the plant was purchased by National Gypsum Company of Buffalo, New York. In 1929 two kilns were added and in 1935, a 1500 ton storage tank was erected. In 1936 four more kilns were built. In 1937 they installed a Raymond Mill and made a powder magazine to hold fifteen tons of dynamite. National Gypsum Company closed the plant in Luckey in 1958 and the plant stood empty for some time. Then France Stone took over the facilities  although they never quarried stone.
Since the quarry is no longer pumped it has filled with beautiful, turquoise water. This quarry was created by over sixty years of excavating. The water that now fills its ninety foot depth hides the many fossils that are shown on the walls. Prehistoric clams and oyster shells have been found there and serve as reminders that in geologic times, limestone was formed in part from various forms of marine life.
Location; This quarry was comprised of sixty one acres of land south and east of the intersection of Luckey and Gilbert Roads. The land was purchased from Mr. Englehart and Fred Rothenbuhler.
Luckey Lime Quarry, photo from Hannah Carr Spahn Adam Reams, Fred Hagemeyer, Charles Carr (Hannah's dad), Charles Heckart, Ed Hotmer, Bill Kinker.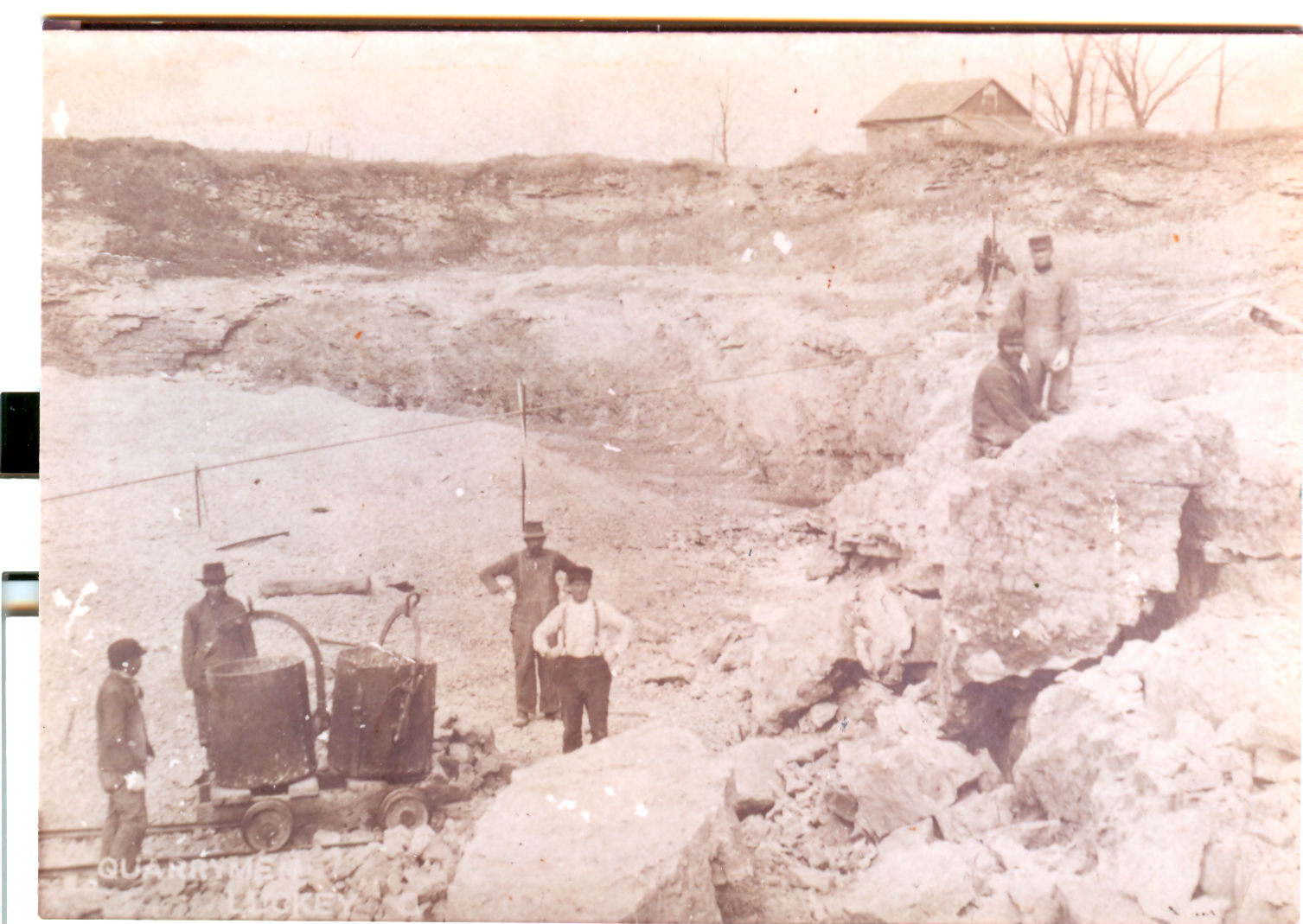 The next seven photos were taken by Fred Chambers in 1951.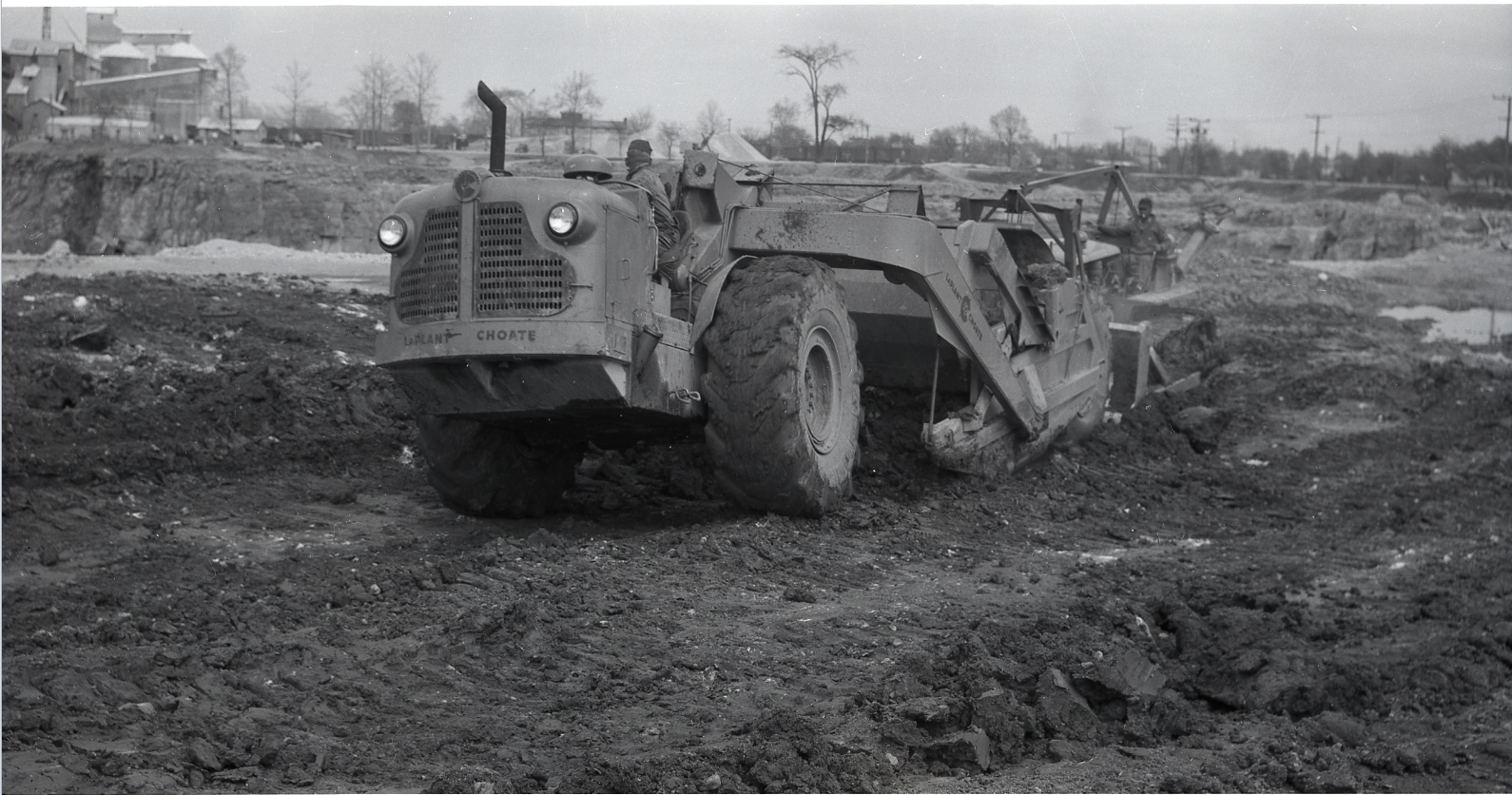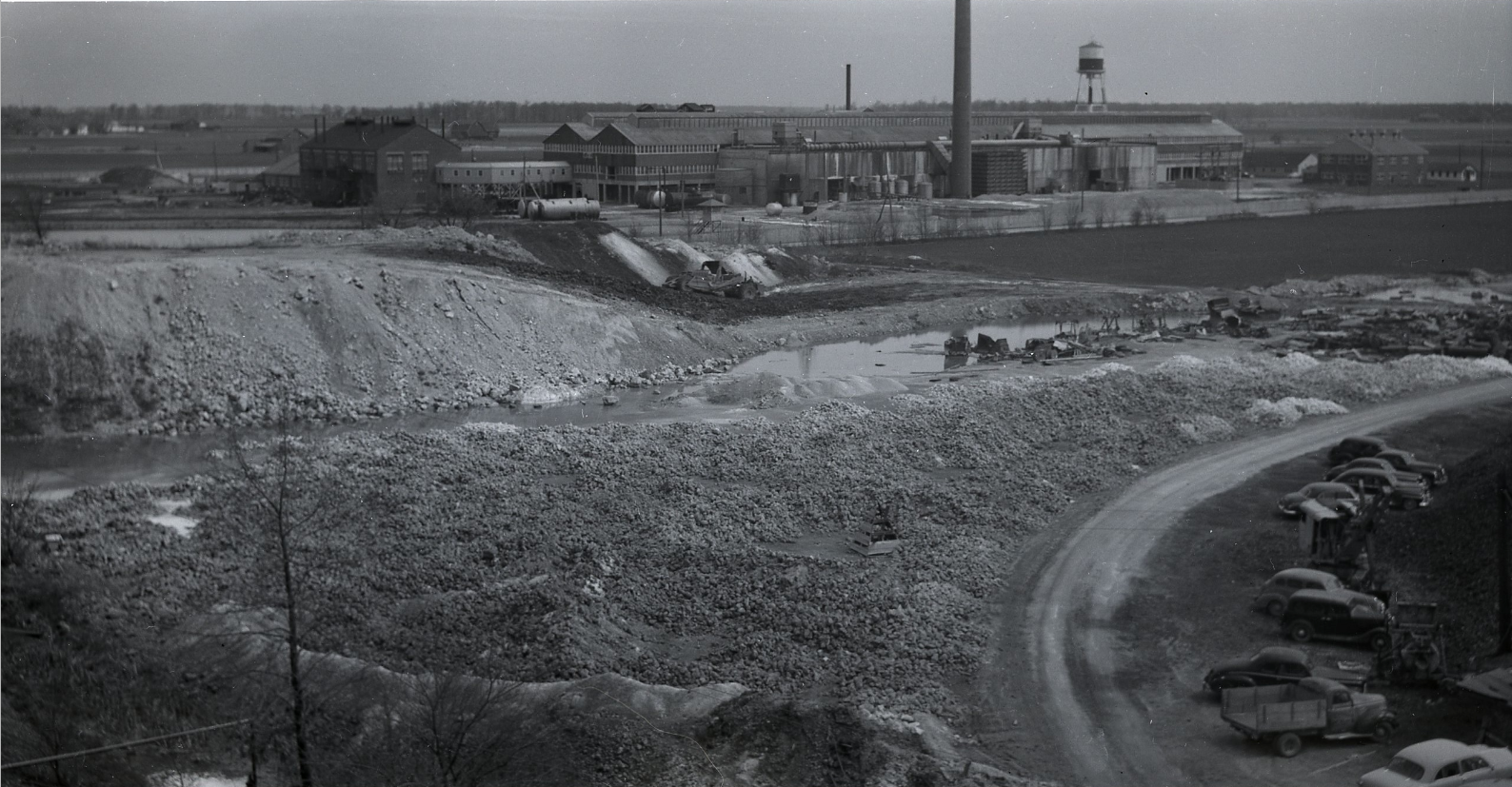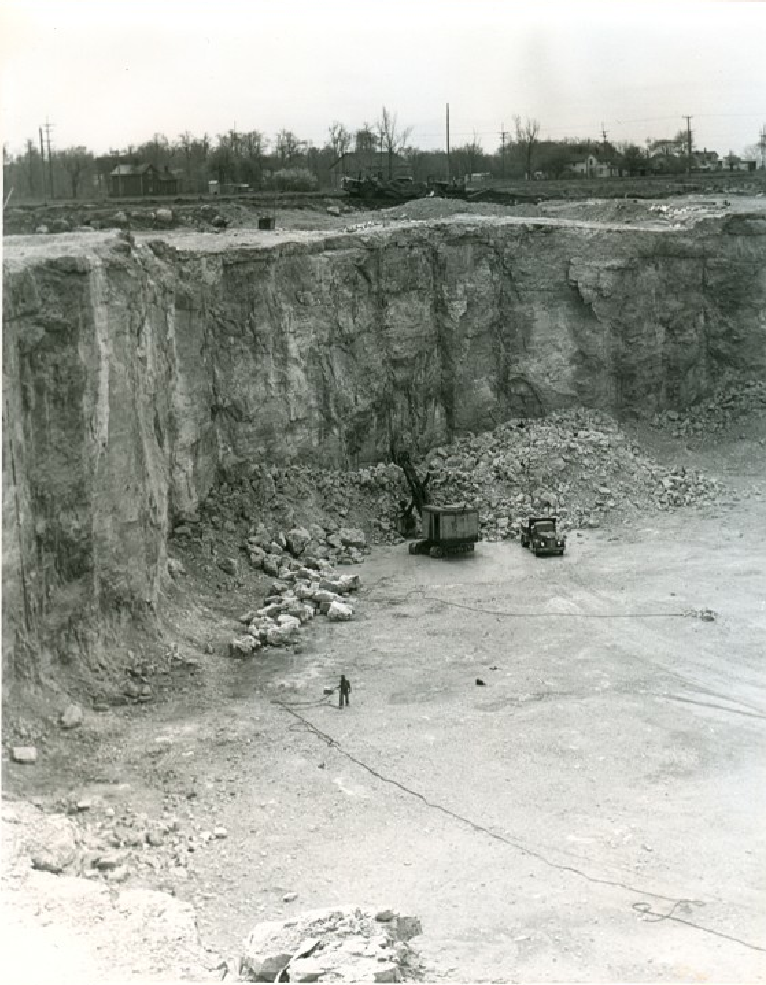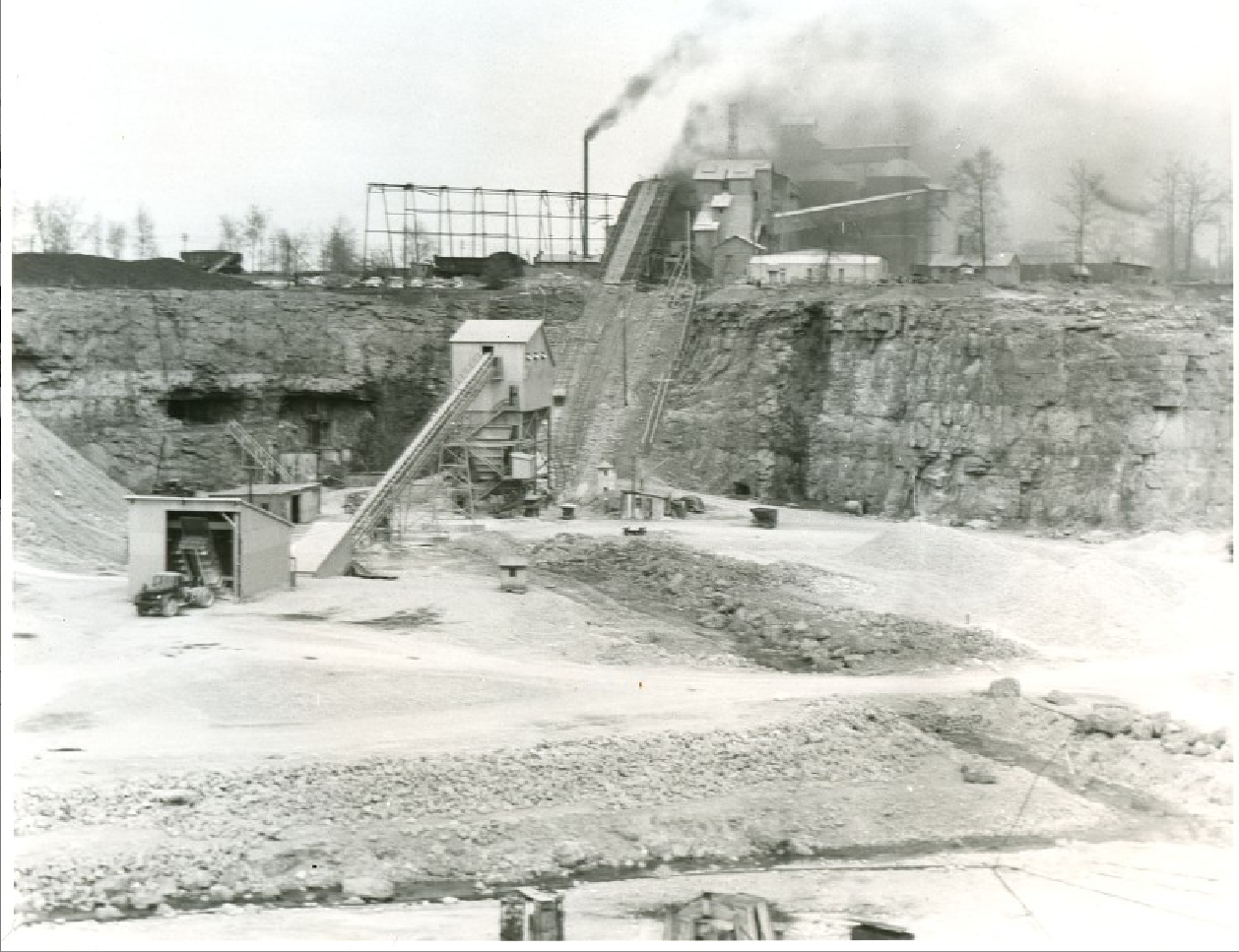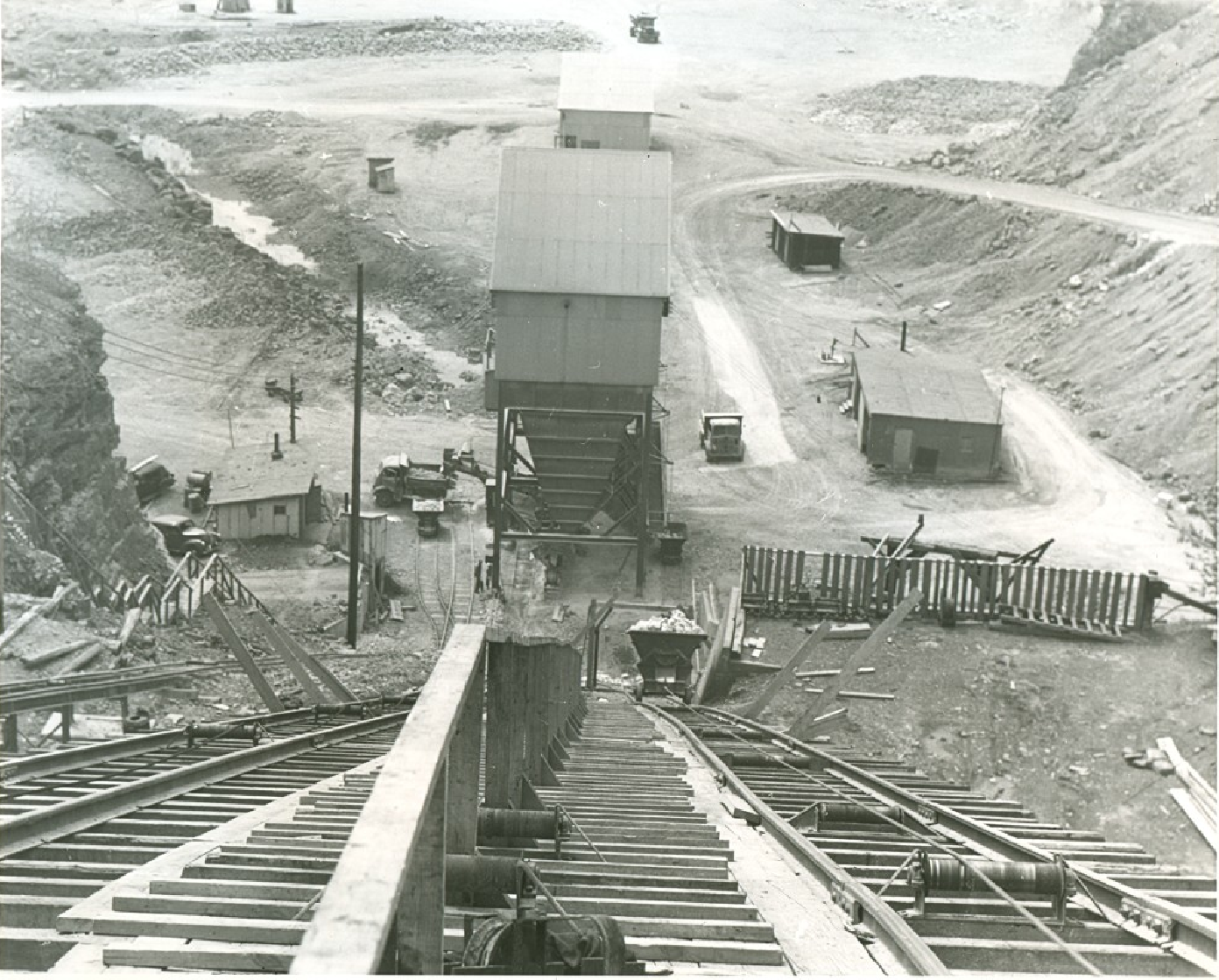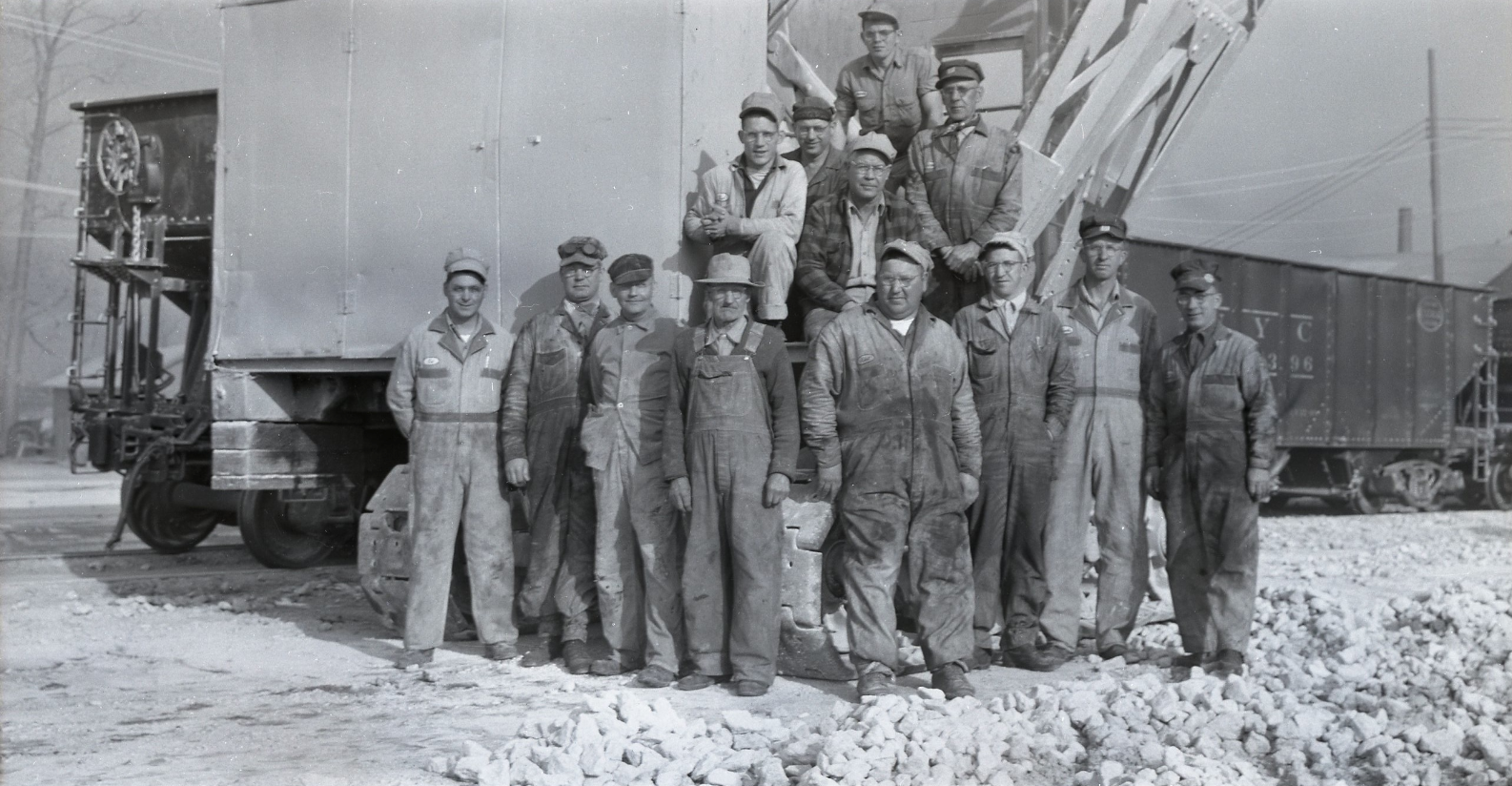 top – Marvin Smith Ctr – Robert Rife, Francis Beckford, William Froman, Clarence Schwan, Btm – Mr. Peck (Grand Rapids, OH), Norm Stebel, Herman Samson, Geo Bauman, Earl McCoy Sr., Geo Wisegiver, Charles Busdeker, "Ham" Caris
The photo below is of a quarry in Luckey, I'm just not certain which one it is.