Wilbur Ellsworth Bashore Colonel 1891 – 1953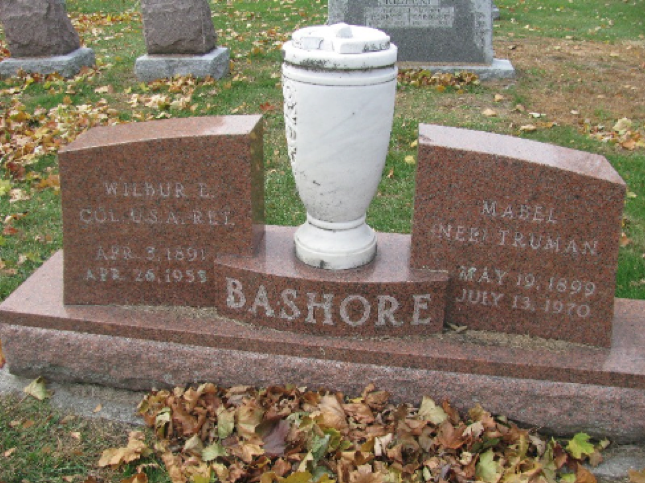 Wilbur was one of nine children born to Allen Granbury Thurman Bashore (1865 – 1929) and Minnie Letitia Bushey (1873 – 1938). Allen and Minnie came from the Paulding area and settled in Pemberville. They were there by the 1910 Census. Wilbur married Mable Lora Truman and they had one son, Lt. Boyd Truman Bashore.
         Wilbur served both in WWI and WWII, achieving the rank of Colonel before his career end.
Military Record
2 Lieutenant Infantry 15 Aug 1917 from National Guard Fort Benj Harrison Ind. 2 Lieutenant Regular Army 8 July 1918; 1 Lieutenant Regular Army 9 Oct 1919. Machine Gun company 60 Infantry to 14 Oct 1918; Casual to 23 June 1919; Post Exchange Officer Cp Arm,/
        Wilbur was a member of Phi Kappa Psi Fraternity.  
         Wilbur and his wife Mabel are buried in Troy Township Cemetery, Luckey, OH